4th February, the Lithuanian Kyokushin Karate nationals was held in Kėdainių arena, Kaunas. When you have World champions and European champions in the line up of your national championship – then it is interesting for all to see the results!
The main goal was to see who will represent Lithuania in the European Championship 1st April, Sweden. As mention, the line up gives us a extreme high level championship. Brigita Gustaitytė and Eventas Gužauskas – both World Champions from 2022. Multiply European Champion Edgard Sečinski another star – just to mention some!
Women -50 kg
Brigita Svinkūnaitė
Viktorija Dambrauskaitė
Simona Urbutytė
Women -55 kg
Skaistė Venckutė
Gerda Pekarskaitė
Evelina Bidžanova
Women -60 kg
Meda Balionytė
Justyna Vabalis
Greta Bagdonaitė
Women -65 kg
Aneta Meškauskienė
Lolita Rubinienė
Ieva Budrytė
Women +65 kg
Marija Sekunda
Brigita Gustaityté
Gabija Gruzdytė
Men -65 kg
Giedrius Miškinas
Mantas Laurinaitis
Vilius Šaltys
Men -75 kg
Laurynas Vaičikauskas
Domas Sutkus
Žygimantas Šniaukas
Men -85 kg
Stasys Vincevičius
Eimantas Miklušis
Nojus Zakarauskas
Men -95 kg
Edgard Sečinski
Orestas Abazorius
Aurimas Kuodis
Men +95 kg
Eventas Gužauskas
Paulius Žimantas
Antanas Klibavičius
The heaviest category does have one of the strongest podium!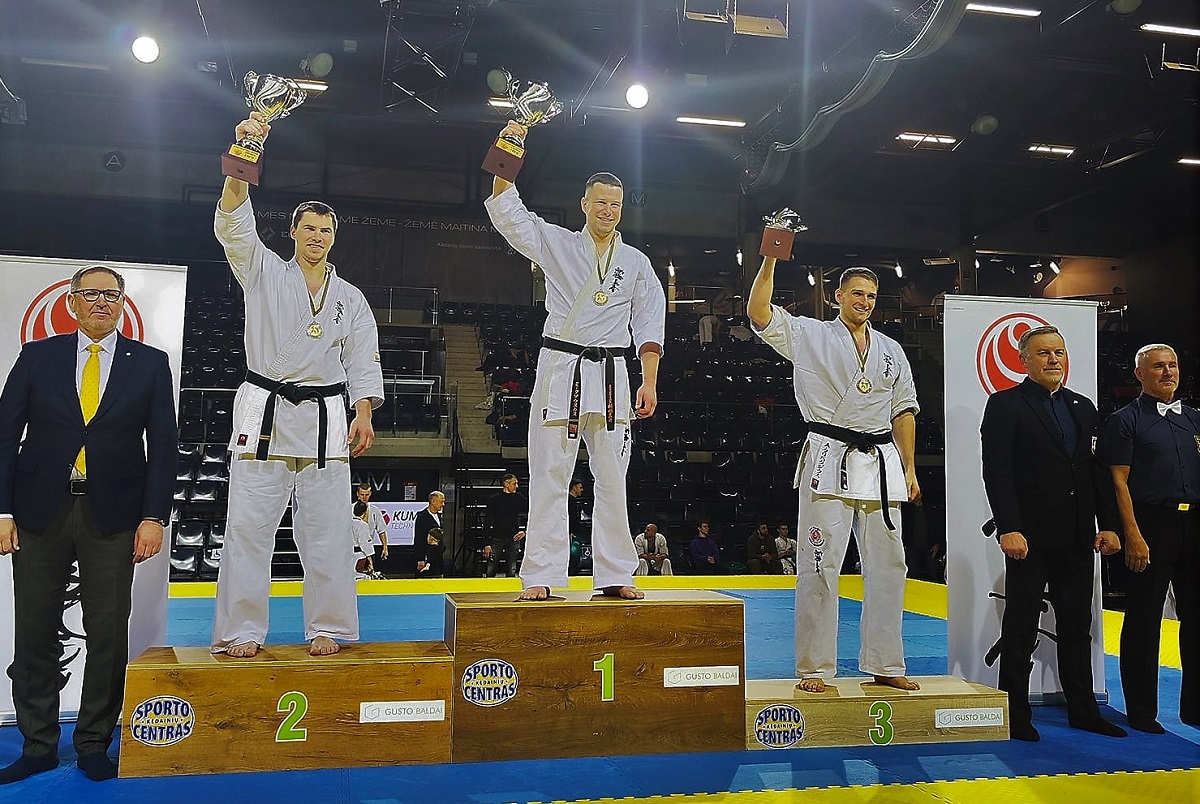 Women Kata
Raminta Makackaitė
Diana Mačiūtė
Simona Urbutytė
Men Kata
Tomas Zienius
Matas Sasnauskas
Matas Jonauskas
Team Kata mix
Diana Mačiūtė, Rima Lisinskaitė and Matas Sasnauskas
Matas Jonauskas, Rima Barusaitė, Joana Timinskienė and Greta Intaitė
Enrikas Puceta, Evelina Zasčiurinskaitė and Gustas Razma